I don't know Sarah, but I know her mother, Cece. We first met by letter last July when she had heard of my son Bradley's death on July 18th. We became VERY GOOD email friends, comforting each other with words and thoughts WE ONLY UnderSTOOD!! We did meet a month ago and our deep friendship has grown because of our children. Both Sarah and my Bradley share common interests and are very much alike, SO I know and feel Cece's pain everyday like it is my own.
On the days when I could not find comfort with my pain I went to Cece and she comforted me and on the days when she found no comfort to ease her pain she came to me by email and we ALWAYS had the right words, feelings and advise for each other. WE have been each others rocks through the horrible death of children.
Cece and I do know our children are together in heaven always looking out for us and shining their love down on us everyday. This horrible pain in our hearts will NEVER go away. It will get better but it will NEVER go away.
~Linda Hesch

When my Mom passed, I received a card from a friend that read:

"Absolute grief is evidence that you have been loved, and loved deeply".

I was....and I thank God every day for every memory I have. I pray you do too.

Tami

Phillipians 1:3 - I thank my God for every rememberance of you.


~Tami Ebner

I had never met Sarah, not any member of her family. However, I can't help it, but ache when thinking about what her family, friends, and any of those who knew her must have gone through in the last year.
The different articles that I read on Sarah, showed what a "decent" human being she was. I'm sure her parents must have been so proud to see how much she accomplished in her short 18 years of life. She seemed to have touched so many lives, as well as inspire so many young people with her accomplishments!
My thoughts and prayers are with her family
~Monica M.

I didn't really know Sarah all that well, and that is one regret I will have to live with. There is one thing I do know; a lesson Sarah taught us. She taught us to live life to the fullest, and to always say I Love You, instead of assuming that they know that you do. You never know if today will be your last with that person. You don't know what God has in store for you. Sarah, the Holmen High School Class of 2005 and everyone else will always Love You, and we will never forget you. ~TrevoR~
~Trevor Johnson

Thanks to everyone. We are going to try and put many of the things we received in memory of Sarah on the website. This will be over a number of years so don't think we've forgotten something you gave. If you don't want to include names on anything you send it's ok. God bless all the beautiful things you do. Cece
~Cece

I remember when I was in elementary school and going to Sarah's birthday parties and going bowling it was always a good time. I wish we got to do that kind of thing more often. I will miss talking to Sarah and laughing with her. She has taught me to live life to the fullest and not take things for granted. I also never leave without saying good bye or I love you to my family because there is no way of ever telling what is going to happen. It was a shock to me when I found out what happened and I still can not believe it at times. She will be greatly missed but I know she is in heaven looking over all of the students of the class of 2005 and everyone else. We love you Sarah and we will always keep you in are minds.
~Tony Haug

I never really talked to Sarah, or knew her, but she went to my church, and i saw how kind she acted. She was a great girl that is missed by everyone. That is so terrible to think of the way she died. She didn't deserve it. No one does. Bless her and her family.
~Natalie

As I reflect of the past, it's really hard to believe that it has almost been a year since Sarah was taken from us. I remember July 3rd like it was yesterday. I was on my way from a birthday party for a family friend; it was raining pretty good. My step mom was driving down the high-way and I was in the passenger seat of our car. We passed an accident on the side of the highway. It was horrible. Upon seeing the car I had no idea that it was Sarah's but my heart sunk deeply. It wasn't until the next day I was on the internet and Rachael Johnson sent me an instant message saying "I"m so sorry Kellie." I had no idea what she was talking about. She told me to call her. When calling Rachael, she told me to sit down and told me that Sarah was killed by a drunk driver yesterday. I screamed...I had no idea what to do or what to think. About ten minutes later Tyler Best, Andy Gestenberger, and Kya Anderson showed up at my door. I opened the door and I immediately feel into Tyler's arms. Sarah was gone...what is anyone to think about? What were we supposed to do? The next three days we all spent together as friends. We all shared our stories of Sarah and pictures. What a great girl? Sarah possessed so much, I think that a little bit of Sarah is in all of us. When Sarah was taken from us, little pieces of her went into everyone. Kayla has Sarah's friendliness, Ashley and Beth have her great talents for music, and we all have Sarah's catchy smile, which NONE of us will ever forget.
~Kellie

Sarah was one of my sister's (Kellie) best friends. When Sarah would come over, I could tell how she would always put a smile on your face. Ever since I knew her, I thought about how much of an awesome person she was. She was always nice to people and was a very smart girl. Sarah Mullenbach is my idol, she was smart, involved in school, and people really respected her for who she was. I hope that that can teach anyone and everyone something about life. Life can change at any instant. Life every single day to the fullest and never regret anything you do... god bless sarah
~Karla Barry

I didn't know Sarah at all. I had only seen her a couple of times in town and at some friends' houses but like everyone knows, she always had something about her. That kind of vibe that made you want to get to know her. That's something that not a lot of people are blessed with and its a shame that such a wonderful, beautiful, talented girl had to be taken from us in such a harsh and unfair way. My heart goes out to her family and close friends because although everyone is dealing with a loss, they seem to somehow stay strong and help us get through hard times. Its almost been a year and the shock still hasn't gone. Sarah--Thank you for everything you did and all the lives you touched. You'll never be forgotten.
~Amber Gerken

Brian Schroeder's Cd that he dedicated to Sarah has been rereleased. Brian released 500 new copies and there won't be any more. They are available at St Elizabeth's Church or Shepards Voice. Thanks to Brian and his family for all the work they did on getting more copies.
~Cece

I didnt know Sarah or her family at all. I was a senior also. I was shocked and appaled at what had happened. I couldnt believe someone my own age died so tragically. From all the articles on her i have read, she seems like someone who is always there for you. I am praying for your family everyday.
~Amanda H.

i'm reading all of the thoughts and memories left so far on the page and i'm noticing that most of them start "i didn't know sarah." I think that in it's self is special because so many people care. I myself knew her from school. I didn't know her very well; I would usually see her with her friends in choir and band or hanging in the band room as most of us did after band. I remember thinking to myself back when she was a freshmen that she had the most beautiful hands. They were graceful and slender just as she was.
I remember the day that i heard. I was at my boyfriends and i got a call from my mom saying that there had been a horrible accicent close to the house involving a drunk driver. At first i didn't know why it would be so important to call me and tell me about an accident but then she continued. She asked if i knew Sarah, thats when i knew. I couldn't believe that it was her, I kept asking if she was sure. I just started crying. How could someone take something so beautiful from all of us? I wish that i got to know her better than I did but that is just something i'll have to live with. I miss her very much. She was then and is now truely an angel.
~Stephane W.

I remember when I found out what had happened to Sarah... My boyfriend at the time asked me if I knew who she was while we were on our way to the fireworks on the 4th. He told me that she was killed by a drunk driver... I don't think it really sunk in right then and there, I was shocked... It's almost like I didn't believe it at first. I wouldn't say that Sarah and I were friends, but we did talk... I still remember our freshman band trip to Florida... I have tons of pictures in my photo album of her with all of her closest friends. She was always this fun-loving girl, and she had this certain laugh and smile that I can still almost hear and see when I think about her. Sarah's death has taught me so many things... I know it brought the class of '05 a lot closer together, but also made me realize that you never know when it might be your last time seeing somebody. My heart goes out to Sarah's best-friends and family. She really was an amazing girl. I really wish she could have been with us all on May 28!
~Rye (Class of '05)

Ever since I was little Sarah has always been a romodel to me.I have always thought she was such a wonderful human being. Sometimes she helped me with hard things and sometimes she was there just to share a laugh.In my heart there will always be a spot where I hold all the wonderful,warm memories of her. Even thought we cannot see her anymore I know she is always there guiding me every step and move I make.And when hard times approach my life and the lives around me I just want everyone to know Sarah and that she is an angel in heaven looking down on us and watching over us. God bless you Sarah Mullenbach!!!
~Lauren Zemke

I knew Sarah from color guard...i didnt know her that well, but she was always so nice and sweet during practice and shows...i had the honor of preforming next to her, she was excellent...She helped me grow so much by helping me with moves and keeping me in step. I was at the house she left right before she passed, and i never said a word to her...I regret this wholely. I want to let her know that I'm sorry for not being polite...not saying Hi. Sarah, Im sorry, and I love you...even people who never knew you love you. Mr. and Mrs. Mullenbach, you have an amazing daughter. She will always be in your hearts and will always be watching over you from heaven above.
God Bless,
Jessica
~Jessica Ness

I was hurt when I found out that Sarah had past away. I never got to know her as much as I wanted to and that is what hurts me so much. It was a really hard losing a person in your life. She is one of the few people who have inspired me in so many ways. She is always in my thoughts and prayers every single day, and she inspires me to be a better person. She has changed me for the better and I am so thankful. She was a good friend, sister, daughter, and girlfriend. And So much more. Rest in peace Sarah, You are always in my thoughts. And in many more.

-- Janna
~Janna D.

Its hard to believe that a year has gone bye since Sarah's death. It seems like just yesterday she was sitting behind me in advanced speech talking about choir or about paul...She was the nicest person i have ever met i dont think i ever heard her say a bad word about anyone if i was having a bad day she always listened and tried to help in anyway she could and i will never forget that I wish i could have gotten to know sarah better but i will never forget her and all she did for everyone
~Katie Henderson

I only barely knew Sarah from being in ski club, but sometimes I feel like she was my closest friend. In my freshman college english class last year we had a discussion about drunk driving. Even though I barely knew Sarah I remember starting to sob. I told the class that Sarah was the last person in the world that deserved to be a victim of drunk driving because she was a person that could have been anything and everything for herself and still have found time to help others. In my heart I feel this way because I know it could have been me on that highway that day, my best friend, or anyone of us from Holmen High. This is the reason I personally will never drink and drive and will always do everything in my power to stop my friends from drunk driving as well. Sarah's life could not be saved, but just by choosing a designated driver you are saving lives in her memmory.

Love, Tears, and Blessings,

Lynelle Class of 2004
~Lynelle Hinkley

I woke up on the 3rd of July this year 2005 at my friend Kallie's house. The wind was blowing like crazy & it was raining. I said to Kallie "Wow it's really bad outside." She replied to me with "I know why. Do you know what day it is?" Immediately I knew. Later when I shared this thought with my father he asked "Well don't you think she would want it to be nice out?" That made me think. Why would Sarah remind us of her death with bad weather? The moment I thought that, the sun came out.
~Bri Herber

I feel very privileged to say that I knew Sarah. We were in ice skating together, the school Christmas play, Ski club, Band, and several other activities in school. Sarah loved to plan partys, she had Christmas partys, make-over partys, and just plain sleep overs. She always invented some game for us to play at her partys. It was always fun to hang out with her because you never knew what she was planning. Some of my best memories with Sarah are ski trips. We would ride the lifts together and talk about how the lift attendents were "so cute" and what boys we liked. Sarah was a wonderful friend and I'm very glad to have gotten to know her over the years. She was extremely talented in everything she did and was the most friendly person I knew. Sarah's smile could light up a room! Sarah taught me time is valuable, she was only here a short time and made a big impression, we should all have that goal. She will always be missed by the Class of 2005, her friends and family members. We love you always Sarah!
~Kayla Christen

I only knew Sarah for barely a year (through band and sharing a stand and precalc), but in that time she made me feel like we had been friends for a lifetime. She had that effect on people - making them feel so loved and happy just by being around her. Her smile and her laugh are what inspire me every day to be a better person and encourage me to find the joy in the little things, just as she had. Thank you, Sarah, and I love you.
~Suchita Shah

I met Sarah at camp before her freshman year of high school. We became friends and stayed friends throughout my four years at HHS. Sarah was such a joy to everyone she interacted with. I rarely saw her without a smile on her face. Not once did I hear her say an unkind word about anyone. It's still hard to believie sometimes that she really isn't with us anymore. But hopefully we can all find comfort in knowing that she is watching us from above and keeping us all safe.

~Niki Mosier '04

I only knew Sarah for a year before I graduated. I was one of her color guard coaches her freshmen year. She had a great personality and always tried hard. It was fun getting to know all the girls that year and having fun with them in Florida. I will never forget Sarah and all her achievements.
~Kristi Lee (Class of '02)

Wow, it's been more than a year. It's so weird to think. It still feels like just yesterday. Sarah was a great girl and the class of 2005 has been hit hard with tragedies. I personally didn't know Tyler but I do know that he is greatly missed, along with Sarah. One class should never have to go through this much pain and sorrow. My sympathies are with you Cece, Dan, and Jared along with the family of Tyler.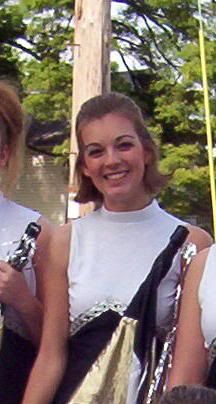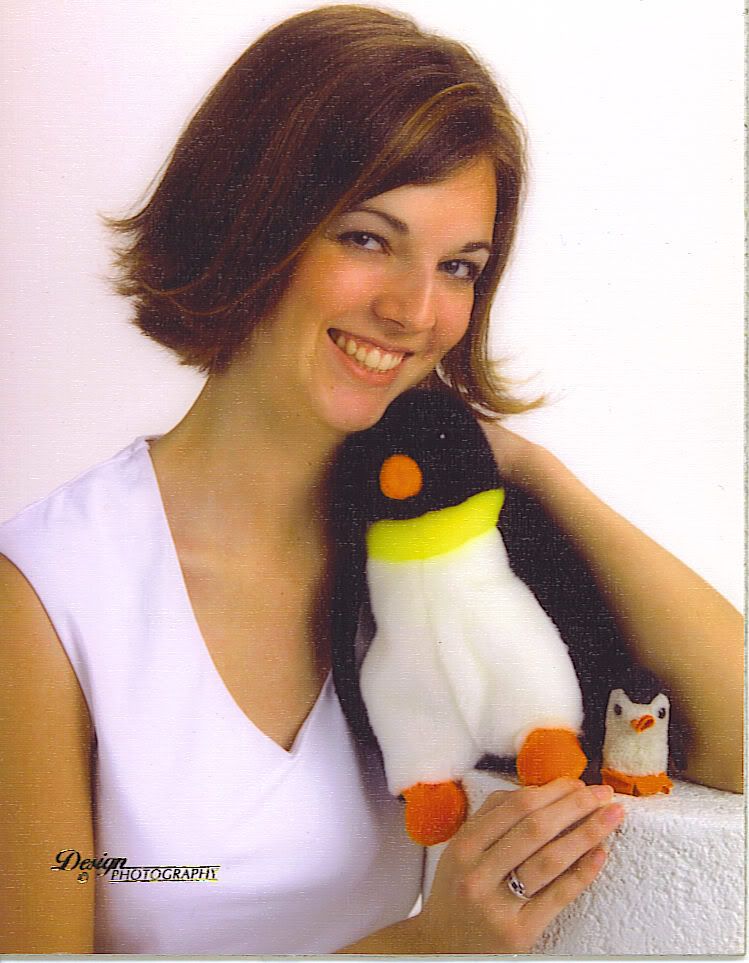 ~Kellie

Sarah and I were best friends for seven years at the time of her death. At the time she died I had never experienced a death of I loved one before so it hit me really hard. We had the kind of friendship that I don't think I can ever expect to find again. We could talk to eachother without saying a word, we could spend days together and never get sick of eachother, and we always knew when it was time to bring the other back down to earth. I don't get sad when I think about the memories I have of Sarah, with every new story I hear about her I feel more and more fortunate that we were best friends. I only get sad when I think of the things that won't happen. We were to be roommates in college and promised that we would be eachother's maid of honor. Sarah and I made I list of places we would visit someday, it was our goal to find something interesting in every state. I told Sarah that when we were old and restricted to our rocking chairs I would teach her how to crochet and we would make afghans. Unfortunatly, none of this will happen because of the type of society we have and the type of behavior Wisconsinites are particularly known for. My advice for all is to be safe, urge others to be safe, and don't be afraid to cry. This experience has taught me that it is okay to cry in front of other people (althought I don't plan on making a habit of it). One last thing, tell those you love the same thing that Sarah told me one of the last times I talked to her, "If you ever get scared, just give me a call, no matter what time it is." Cece, Dan, and Jared, I love you guys.
~Candice Haskin

I have wanted to say this to someone for a long time...but i didn't know if it would come out how i wanted it to. Basically, plain and simple, I didn't know Sarah. I really wish i would have gotten the chance to though. I knew from hearing other people talk about her, that she was an amazing person. So loving and caring, and always putting others first. I remember, i used to see her in church almost every weekend, and i used to look at her and think, wow...when i am her age, i hope i am just like her, or even half the person she is. Again, I never knew her, but i know she was someone very special, and I still hope i can be as great of a person as she was.
God Bless--
Jessie Moe (Eric Moe's sister)
~Jessie Moe

Good luck to all of you who are starting college. I know Sarah will be watching over all of you to help you along. Please keep checking in, I would like this site to be a way for everyone to keep in touch.
Dan, Jared and I just got back from England. We had a great trip and saw many things Sarah would have loved. I hope to have more time to keep the website updated. Please let me know if there's anything you'd like added. Here's my home e mail. mullenba@fflax.net. Cece
~Cece

I was in band with Sarah in high school and knew her as my friend Paul's girlfriend, but it wasn't until my junior year (her sophomore) that I really got to know her. A couple of my good friends and I wanted to go to Districts, a Christian retreat, but we wanted to invite a couple of other girls to go with us. I knew Candy, Sarah's best friend, a little bit so we invited her and Sarah to go with. The five of us had so much fun! It was so awesome the way we bonded in just that one weekend. The five of us went again the next year. We never really hung-out just the two of us, but I got to know Sarah and all of her friends pretty well. I've always admired Sarah... I still do to this day. I was really looking forward to her coming here to Madison for school. I am very thankful that Candy, Allison, and Suchita are here, but there is still that void of Sarah not being here too (as I know those three must feel as well). I always find myself wondering what she would be doing if she were here. What she would be involved in... who's lives she'd be touching... what she would have majored in. I feel as though the world really missed out. Who knows what kinds of things she would have accomplished. When I get down and miss home, I try to think of how she would be so brave, and loving, and giving of her time here and all the things that she would be accomplishing if she were in my position. She makes me want to push myself to get through school so I can dedicate my life to helping others like she would have done. Even though her body isn't on this earth anymore, her spirit definitely is. I see it everytime I talk to any of her friends. If you didn't know Sarah personally, try to get to know her friends... they're amazing - each and every one of them! There are definitely parts of Sarah in them all! I thank the Lord for blessing my life with Sarah, with her friends, with her mom Cece... and I look forward to the day when everyone can be together once again and there won't be anymore pain in anyone's heart. God bless and I love you all.

~Jana A.

Here is a poem I wrote about Sarah about a year back. I hope you like it.


I never got to know you
I never said goodbye
Thinking about you
Just makes me want to cry

You were a perfect angel
In everybody's eyes
I still don't understand
Why you had to die

God was jealous of you
He just had to have you by his side

I will never forget what happened

Two days before my birthday
It was raining outside
You left your friend
He left the bar
You were going home to your family
When you got hit by that car

You are a perfect angel
In everybody's eyes
I still don't understand
Why you had to die

Sarah rest in peace
Make this world a better place
Then maybe the next time someone drinks
They will think twice

Thank you for this website CeCe!
~Janna Deml

I didn't really know Sarah until eighth grade year. we were in algebra together, and sat next to eachother. I remember the teacher, Mrs Chown, always forgot that A) there were two Sarahs and B) there were two Sarah M's. We always laughed about that. Through the years, we've talked about tons of things, from haircuts to physics, but one thing about Sarah was she'd NEVER say anything bad about anyone. She was an amazing person, and I'll never forget her.
~Sarah Morgan

Sorry to those of you who sent thought in the past week. There was a problem with the website. Hopefully it has been corrected now.

Sunday Dec 11th is the Worldwide Candle Lighting in memory of families who have lost children. This event is sponsored by Compassionate Friends, a support group for families who have lost children. They ask that you light a candle in your window at 7:00 pm in your time zone. Keep the canlde lit for 1 hour. In this way the light will move across the world. We do this...that their light may always shine!

For those of you that can't do candles a lamp is fine.
~cece

When I was little I knew Sarah... we were family friends and I somewhat remember playing over at her house. I moved from Onalaska when I was six, and I didn't keep in touch with her. The next time I saw her was at her funeral. Just seeing the looks in the eyes of her friends and family made me so happy to know that she had really lived life. It's in times like these that you look at your own life and strive to do the same. This is now a constant reminder to me that God works in mysterious ways, and that somehow, Him taking the life of such a wonderful girl was in His plans.
Just remember...
*Everything happens for a reason.*
*Have no regrets.*
God Bless
~Kelsey Lehman

I met Sarah at the National Young Leaders Conference in Washington, DC in the summer of 2003, by total chance that we had both signed up for the same session. She was one of the best friends I made out there and we kept in touch through letters afterwards. That was one of the best experiences of my life and I was blessed to have shared it with her. Some of my favorite times with her were going to Baltimore to watch the Orioles baseball game and getting stuck in the rain, making B.Jordan t-shirts with fabric markers, and the never-dull bus rides around DC.

I live in Lakeville, MN (although I currently attend college in Fargo) and my one regret after learning about Sarah's death was that I never kept my promise to see her again after we returned from our trip. We parted ways at the Minneapolis Airport as she got on another plane.

Even though all of us had only been in DC for eleven days, Sarah was one of the best friends I've ever had. I will miss her so much.
~Katie Muehe

For those of you who are faithful and believe there is a God who is great and gracious, I have a few bible verses for you.

"For I know well the plans I have in mind for you, says the Lord, plans for your welfare, not for woe! plans to give you a future full of hope." -Jeremiah 29:11

"You changed my mourning into dancing; you took off my sackcloth and clothed me with gladness. With my whole being I sing endless praise to you. O Lord, my God, forever will I give you thanks." -Psalm 30:12-13

I urge you to read these and think about the great things God promises us if we only trust Him. If the second one does not describe you at the time, I pray that some day soon you can do what I did and put your trust in the Lord that what happened did so for a reason and it was His will. Then, even though you may miss Sarah, which I do with all my heart, you can also feel joy again in the Lord.

~Candice Haskin

Dear Sarah,
Your Mom and I are STILL Very good friends and are now meeting with 2 other Mom's who lost their children. We call it our "Mom's night out". We have all become VERY CLOSE and our time together is so Precious, and so caring for each other. We understand each other fully and we trust each other with our deepest thoughts.
Tomorrow is your 19th birthday. Be with your Mom, your Dad and your brother Jared and help them thru your special day. Birthdays do not end with death, they last as long as love.
So have a great birthday with Jesus.
Loving thoughts to you and your family, Linda
~Linda Hesch

To Sarah's Family & friends, my heart goes out to all of you on your great loss. I didn't know Sarah, but when I heard of the tragic accident, my heart went out to the family as I too have had a son die in a car accident at the age of 21. It will be 13 yrs on 7-24, and not a day goes by that I don't think of our son, Bradley John. I remembered saying when I heard of her death and not knowing this family...Brad I hope you were there to greet her. Since her death, I've come to know CeCe through my friend Linda Hesch, who lost her son, Bradley, on our anniversary date, July 18. We have met several times, email etc..and have become a great support for each other. The pain of having a child die never goes away, you just learn to live with it and cope. Each year changes many things and you enjoy the good memories and thank your family & friends when they mention your child's name and share a memory. Our children lived and we don't want them forgotten, so thank you to the friends and family of Sara & her family for the love and support you are showing them. I also belong to C.F. and meet with several who have had their children die, and we have become good friends through our children. Keep the Hugs coming to the family as it means so much to get that hug. I still treasure the hugs from my son, Brad's classmates and friends and when they speak his name, and after so many years it gets less and less, so this website is treasured by the family. I didn't have this and wished back when I started my grief journey 13 yrs ago to have had this. Sarah was a beautiful young lady and talented and special from what I've learned, from reading the memories etc...Don't stop writing to the family, it means so much. Yes, we need to live each day to the fullest as we don't know when God decides to take us back home, and we know we will all be reunited some day...on his time. Till then we continue to make new memories with our surviving family, friends etc..and treasure our past memories. No one can take those away from us. We are blessed with 2 beautiful grandchildren from our surviving daughter and try to enjoy life with them as much as we can, it's sad they won't know their uncle...Brad, but want his friends and family to send memories for my grandchildren so they can know him through them, so this site is great for CeCe and her family to pass on in their family. Peace, Love, & Hugs to all! Judy
~Judy Kampa

Thanks to everyone who did something special to remember Sarah's birthday. If you haven't done anything yet, have a great dessert. Sarah always loved a great dessert!
~Cece

I just wanted to say that I went to see Sarah the Saturday before her birthday and I was really glad to see several other footprints in the snow around her grave. I was not sure if it was ok to leave flowers but I did anyway. I talked to a few of her other friends and they also talked about going on Monday to see her. I'm just really glad everyone contines to think about her and her family daily.
Love and Prayers
~Kayla C.

I never knew who sarah was. Never met her, Didn't go to school with her but at the begining of this month i decided to do a speech on drunk driving for my speech class. My mom sugested i use sarah for my intro, so i started looking for imformation about her and although i don't know her i was brought to tears at least 6 times reading things about her. She is so pretty and she is a person who accheved alot in her short time. Sarah is the kind of person who anyone who didn't like her for any reason is not very smart
~

Sarah,
I need your help again. Today, we lost another Holmen High School student in a tragic car accident. Conor McLaughlin was only a sophomore. He was a good spirited, talented young man that was liked by all. You will love Conor because he was so much like you...kind, compassionate and happy. Could you please seek him out and be his mentor in heaven? He'll need your tender guidance. Thank you.
I think of you often.
Mrs. Shepard
~Patty Shepard

Holmen High School lost another student this past week. Conor McLaughlin, age 15, died monday as the result of a car accident. We did not know Conor but from what I have heard he and Sarah would get along well. Please pray for Conor and his family. Also for Cody Smith who was injured in the accident.
~Cece

For those of you wondering about the golf tournement in honor of Sarah. It will be held Monday July 31st at Cedar Creek. I will be putting a registration form on the website soon.
~Cece

My name is Chase Weiland, but I was born Chase Mullenbach. I did not know Sarah, but learned of her death several months ago while on my latest deployment to the middle-east. I discovered her name when I was searching for relatives in the social security death index. I dabble in genealogy in my spare time, and I later learned that Sarah was my 4th cousin.

Noticing her young age at the time of her death, I decided to investigate further to see if I could find an article on the internet about the circumstance of her death. Eventually I did discover how she died, but more importantly, I found many articles that told of how gifted she was as a student, how talented she was as a sportsman, and how genuinely benevolent she was as a person. The more I read, the more saddened I became, as I learned of how much potential she had, and how bright her future seemed to be. I was very moved by the number of people she seemed to have inspired, and by the number of people her loss had impacted.

It wasn't until a few days ago that I coincidentally came across this site, and felt compelled to add this entry. I wanted to take this opportunity to offer my most sincere condolences. Being only 23, and not having any kids of my own, I can only imagine the pain that a parent must go through after the untimely loss of a child, especially one like Sarah. I am deeply sorry for your loss and I will keep you in my prayers.

~Chase Weiland

I would like to say I was one of Sarah's friends. We were in band, choir, and we went to the same church. I always knew when she was in the room. You could just see it in everybody's eyes. And their smiles. She had a perfect smile and it was one that everybody could smile back at. I know she is happy where she is up there. And she is always with us in our hearts and thoughts. On this July 3rd, I went to fireworks with some friends and I looked at my phone and remembered that I have a picture of her. It was from Kate Haskin's New Years party we had attended. I have it as my screen saver and always say HI to her when I look at it. I will remember all the fun times in choir and band I had the chance to experience with her. And I especially thank CeCe and Dan for raising such a wonderful young lady as a daughter! I will miss you Sarah!
~Andrea Mensing

Time has passed but, I still think of Sarah just as much as i did before. Everyday passes and i wonder why? Now, Luke Homan was found in the river. Why is God taking all of these young wonderful people? Things like this just puzzle me because it isn't right. As i said before, life is all about choices. Sarah made the right choice of trying to spend time with her family. One man made a horrible decision of drinkinga nd driving. And Luke also chose to drink. Horrible..

please think about your decisions and how it will affect others..its not just your life your changing..its everyones.
~Kellie

I just wanted to wish everyone who knew Sarah a very blessed Christmas because if you knew her, you knew how much she enjoyed the holiday season. Most years Sarah would write a Christmas letter to all of her friends, outlining what had happened in the last year. She also would throw Christmas parties that were always enjoyable. So I just hope you all are getting in the mood of the season and I pray that you have the same excitment over Christmas as she did. God Bless!
~Candice Haskin

Every day God gives us oppertunities to improve ourselves. We have a chance to start over. A chance to choose the path of richousness and bless the lives around us. A single "Hello" to a stranger or stopping to pick up trash on the side of the road is progress. A simple smile is all it takes to brighten another's life. Being positive, in every sense of the word, guides and helps us achieve greater results...
When I think about Sarah my heart aches. For I know she was truly a gift from God. The light she had inside her was a powerful one that shined so brightly for everyone to see. She was a very talented young woman with goals I was almost certain she'd achieve. Hearing her sing filled my heart with joy. I graduated before Sarah which shortened our time together. Although, the glimpse of an angel can never be forgotten.:) Her smile always spread like a brush fire that noone could put a sunder. Her life was cut short but the memory of Sarah will live forever in our hearts.
...And just as the sun rises and sets the cycle of life continues...
~Stephanie Stenberg

On today, Sarah's birthday, so many of us who think about Sarah every single day, not because we see a picture that reminds us of her, but because she is in our hearts, will spend extra time reflecting on her life and wondering, again, why she is not with us as she would turn 20. No one can answer that for us, but I'm sure that Sarah would want us to do at least 2 things in celebration of her birthday. Have fun doing something with someone you love, and take the time to do something special for someone. She did so many special things for us, now it's our turn to do the same for others. I think of Sarah when I see that commercial about the person in a large bustling city that takes the time to stop to help someone. That person helps someone else later, who helps someone else. Sarah was one of those people who starts those kinds of chain-reactions... an "instigator of kindness". We still love you. We still miss you.
~A friend

I went to school with Sarah in high school and middle school. I was one of her close friends and unfortunately I moved away just a year before her death. I think of her very often and it always brings a tears to my eyes because the in the last letter she wrote me she had sent a photo of her car. She was so excited to tell me all about her new car and it always make me sad to know that she lost her life in that very car. Sarah was the most wonderful person I ever met. I finally had the chance to met another girl like her and sadly that friend was murdered last summer. I thank god every day that he put people like them in my life to show me that there are still good people out there and to live life to the fullest. I wish her family well and thank them for raising such a wonderful person. We miss you Sarah.
~Brittany McCauley

CeCe, I didn't know your Sarah. My Sarah died almost 6 years ago. I just wanted to tell you about angelsbyrosemarie....she designs angel pins in memory of someone. I have one named Sarah Ann for my Sarah. She doesn't charge to do this. She puts what you write to her along with the pin she creates on her website for anyone to read and buy.
My heart hurts for you and your family.
Take care.
~Debbie Mathison

It's hard for me to understand how someone who would never hurt a fly can be taken from this world so young and full of life. I knew Sarah's Mom and I knew Sarah when she was young. I know that neither would remember me as I was not a close friend but just someone who crossed paths with them. I was so saddened to learn that Sarah was taken at such a young age, right away I thought of my own daughter's. Sarah in a short time you made a world of friends. I'm glad to have known you and your family. Your now an Angel that will forever be there when someone is in need.
~Judy W.

I was reading about the idea of having Miss America 2006 come and speak, but also combing it with other speakers in a town hall setting might be a good idea. It might make more of an impact. It's unfortunate that Wisconsin and this area has to be the leader in alcohol abuse problems. I was very sorry to hear of your daughters unfortunate passing. I was hit by a drunk driver 29 years ago and have been living as a quadraplegic since. Having spoken before students and the Victim Impact Panel on a regular basis, I have heard things from those who have been caught and they feel it is an irritation to have to go through the legal system because they don't feel that they have done anything wrong. They feel like we are impeding on their time to have to sit through a Victim Impact Panel. Anyway, good luck in your ventures. Here's my website if you would like to view it: http://groups.yahoo.com/group/victims_drunkdriving
~John Ottens, Jr.

I just wanted to let everyone know that you are all in my prayers. I still think about Sarah all of the time so I know you all must as well. I called Candy on her 21st birthday and I thought it was odd that she didn't have a drink at all for it. Then she told me that she promised Sarah she was going to wait until Sarah's 21st so they could have their first "adult beverage" together. :) Then I understood.
Sarah, you are still thought of everyday, and I constantly try to remind myself of the example you were to everyone. You have made me a better person and I will always be greatful for that. I know you are completely full of joy up in heaven with our Lord and I am so glad that for the rest of eternity, your heart will be full of happiness.
I pray that everyone is healthy and happy. Please be careful this Oktoberfest weekend and look out for your friends. I love you all!
~Jana~
~Jana Antony

Last night I had a dream about Sarah. We were all at her funeral again and reliving it all, but as soon as I walked in, she sat right up and started talking to me! This scared me at first, but much too my dismay, it brought a very peaceful feeling and I was glad I could talk with her again! She didn't even realize she had died. When I woke up from this dream, I cried a long time thinking about Sarah and all the memories we had, even thinking about things back in first grade. I miss her every day and she is constantly in my thoughts. When I really thought about what the dream might have meant, I figured it out. Sarah really isn't dead at all. She is still living, shining her light to those around her and emersing them in her joyful spirit, only not on this earth, but in heaven where she can enjoy the paradise that God has given her, where I'm sure she dances with Jesus everyday and sings a beautiful song to Him rejoicing in the life she had and the people she loved. I know that Sarah will never die, but only live on through Christ. After the dream and the crying and remembering, I felt comfort.
~Beth Snyder

Sarah, I miss you more than ever and I wish you were here right now. I need you and your wisdom. You always knew what was right and I miss you sooo much!!!!!! This sucks soooo bad..there is no reason for you not to be here except pure stupidity! I wish you were here more than ever and i miss you! I know theres nothing i can do to change the past but, if i could i would in a heartbeat! i'm sure everyone would. I love you and miss you more than ever!!!

Talk to you soonnnnnn!!!
I love you Sarah
~Kellie Barry

Dear Sarah,
Today February 27, 2008 is your 21st birthday.....gently help your Mom, Dad and Jared through the day and bless them with your spiritual presence. The pain of not having you here physically is heart breaking and so unfair, but as long as the memories and the deep love your family and friends have for you, your life will live on.
Happy 21st Birthday Sarah!!!!
~Linda Hesch

I came upon your website by accident. I find it very hard to comprehend why such promising people are taken so young. I pray you have peace and I wish you all the best.
~Rene

Smiles. That's what comes to my mind when I think of Sarah. I never had a conversation with her, but I met her on several occasions since she was in the Color Guard when I was a freshman in the marching band. Sarah also had Pre-Calc with my sister when we first moved to Holmen and they quickly became close friends. I had Pre-Calc right after her, and every time I saw her leaving Mr. Burge's room, she had a smile on her face...and so did everyone around her. I remember Sarah being very dedicated in all her activities, a great lesson I learned from her which I have practiced in my own life. Everyone who ever met Sarah must have felt deep down that the world lost something special on July 3rd, 2004. But the Mullenbach family works to ensure that Sarah's radiant smile and benevolent nature still warm the earth by helping students who share Sarah's values to pay for their post-secondary education. And as I move on to Penn State, I will remember that I am learning not just because I enjoy it, but so I can do my part to help others just as Sarah did.
~Ravi Shah

It's been more than four years since Sarah passed (more than half the time we were best friends) and it still surprises me that not a day goes by without me thinking about her. God has blessed me with many amazing people, people I probably wouldn't have felt the need to meet if she was still here. Still, I have yet to find someone who could read me the way that she could. This would have been an exciting time for her...with friends getting married and having children and college graduation just around the bend but I'm sure she watching it all happen, ensuring our wedding days are sunny, our children are happy, and our special occasions enjoyable. I want to encourage people to not be afraid to talk about Sarah...to not turn her into "a friend I had" but to let people know her story. If you don't, how can people learn and care? That's my tid-bit for the day...lots of love to those whose heart still aches for her.
~Candy

I am saddened by your loss. What great kid you raised. I am truly sorry for your loss.
~Bill.

I found this website through the Journal-Sentinel's online series, "Sobering Reminders." I lost my friend Melissa Ahrens to a drunk driver just this year, on Sept. 21st. My thoughts are with the grieving family and friends of Sarah; I now know all too well what you are going through. Take care.
~Megan J.

I don't know any of the family but I want you to know that as a father my heart is broken. The loss of such a treasure as Sarah cannot be understood by us. God wanted her back. HE must have thought she was too good for this world. My thoughts and Prayers go with you always.
~John Erlandson

I just found this website from the newspaper article, and i think you've done a great job with it. But i would just like to say how much i truely do miss Sarah. I remember all of the times we would come and visit and me, e, jared, and sarah would always spend the days together. And go to that one restaurant with the umbrella's in all of the drinks. We would always have a good time no matter what. I was just looking through old photo albums, and there's a lot of pictures of us together. I miss you Sarah! I know your doing fine up there :)
~Annie Wolk

Not a day goes by I don't think about Sarah. I will never forget her life and what she held dear. I wrote this poem a couple months ago. ----- Where did you go? What would you be, now this is all I can see. We were one. We shared a start, all I feel now is pain in my heart. Why couldn't you stay? You're waiting for me, in time I will see. There is no escape. Everything I see and do continues to remind me of you. I continue to be strong. To show I am well, the truth is I can't even tell.
~Paul S.

Bonjour Sarah,

Perhaps you died, perhaps you didn't : anyway - any sweet way, with tenderness, -
I want to dedicate to you a picture taken in a lost village called, as you, Müllenbach ...

Bernard,


http://outdoors.webshots.com/photo/2699436420033574725PsdyOW
~Bernard

Sarah road my bus when she was just a little girl in Elementary school. When I found out about her death, it saddened me. To lose a child is one thing, but to lose them like this... I can't even fathom. My heart goes out to the family and friends.
~Jennifer Olson

Don't ask me why but I never forget the day Sarah died, I have two daughters and I'm afraid some day I could loose them the same way. It is usually the same scenario the drunk driver survives and other inocent person dies, most people will say is just. . . . but I noticed that drunk drivers almost allways drive big trucks or SUVs that is because they know somenight they will be in an accident. Can you start a law that forbids any driver with DUIs to operate any vehicle to big for them?
Guillermo
~Guillermo Roehrs

CeCe, Dan and Jared,
We are thinking of Sarah on what would have been her 22nd birthday, Feb. 27th. We miss her very much and wish that time could be reversed and she was still with us. Please know you are in our thoughts and prayers.


~The Zemkes

Wow. It's amazing how many people have shared their thoughts on this site. Thank you CeCe for keeping this up. We all appreciate it. Ok the reason I am writing today is because my boyfriend and I have just lost a very close friend in a drunk driving accident. It's amazing how all of the feelings come back to you all at once. How I felt when Sarah was taken from us...I immedietly went to my phone and put that same picture I had on my phone after Sarah had died as my screen saver. The pain and great memories all came rushing through my head. I will never forget Sarah and still think of her and pray for the Mullenbach family. She will live in our thoughts FOREVER. I try my hardest to be strong for those who need me to...just the way Sarah would. But sometimes it's hard. I know she will guide us all to do and say the right things at the right moments cause that's what she did. We all love and miss you dearly Sarah. Please help my friend Dave Lee find his way around up there in Heaven and grow the gorgeous wings I know you have.
~Andrea Mensing

Sunday afternoon piano recitals at the Suzuki Piano Studio are first and foremost in my memory of Sarah. Jack Wallace, our piano teacher, believed that playing for an audience was an art that his students could only learn by doing. During these recitals, the intimate, candle-lit studio was always packed with grandparents, parents, siblings, and friends. While I played Twinkle "A, B, C, D" and "Free Willy", Sarah, four years my senior, performed songs such as "Colors of the Wind," "My Heart Will Go On," "Perfect Love," and "Once Upon a December." Jack was wise in that he knew that the older students would inspire and motivate the younger students. The development of poise and confidence was the ultimate objective of these recitals. Poise and confidence was the very essence of Sarah's performances. She inspired many of us to think, "Yes! I want to play that!" It was so much more than the music.
~Laura Gregor

Cece,
Sarah's site is just beautiful !!!! I am at a loss for words right now, but my heart hurts SO BAD for the loss of our children in the prime of their lives. I think of you and Sarah and your family often. Lu Linda
~Linda Hesch

Every year on Sarah's Birthday and on July 3rd I have decided to bake a dessert to share with family or coworkers. Just thought this was a nice way to remember Sarah because she loved to eat!
~Kayla Tande (Christen)